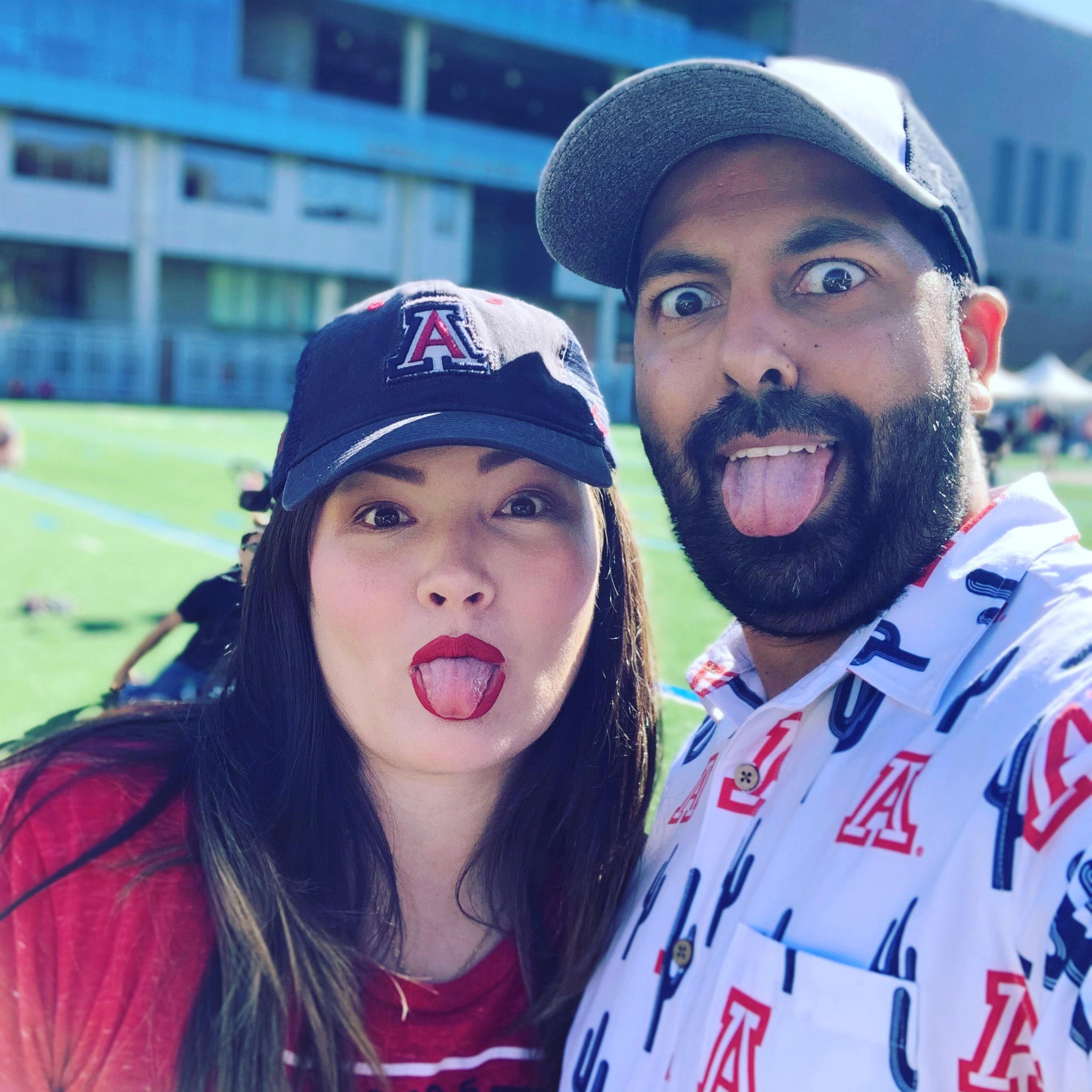 Arizona Wildcats Store is a local, family owned fan store for University of Arizona Wildcats gear! 
The Arizona Wildcats Store was created by Wildcat fans and Tucson natives, Natasha and Q (short for Saqib). Natasha and Q, and their three kids, are Wildcats through and through and the Arizona Wildcats Store offers a boutique style, family friendly experience with fashion forward designs for all ages. Their family first motto extends to their employees and the Wildcats fan community. At the Arizona Wildcats Store, everyone Bears Down with Pride! 

About The Owners
OWNER - NATASHA
Natasha is referred to as Boss Lady. She is something fierce and definitely a force to be reckoned with. When she speaks, she means business. She started this company with Q working 13 hour days, 7 days a week all while taking care of three little Wildcats, her kids.
She is the Mother of the bunch. If someone is hungry, she'll cook a homemade meal for them, if she's out she'll bring back food for the Team, if someone is not being a gentlemen she'll set them straight and if the team members just need someone to talk to she's there for them. She thinks about her team as her family and in a way her children. Sometimes its tough love but it's because she cares so much and expects greatness. She couldn't be prouder of the team she's helped create.
OWNER - Q
Q, like James Bond's Quartermaster, is a self starter with his mind on greatness. He works day in and day out to provide a future - a future for his family and a future for his girls and guys, what he calls the Dream Team. He openly says "I am a crazy judge of character" and it has proven to be one of his strongest assets. He has been able to hand pick an amazing group of people to help grow his company. When he says "Stick with me and you'll never go hungry again" he absolutely means it. The Team is what matters and he puts the Team first. "Without OUR people, we can not do anything!"